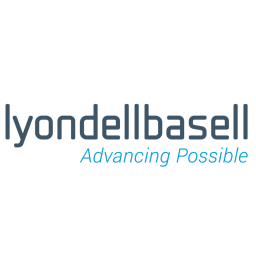 Customer Advocate
2022-12-12 11:42:58
Lyondellbasell
|
Rotterdam
|
HBO
|
Vast
|
Sluit

februari 10, 2023
Rotterdam
Lyondellbasell is op zoek naar een Customer Advocate. Bekijk de vacature voor meer informatie.
---
Customer Advocate
Fulltime | Rotterdam

This is Lyondellbasell
LyondellBasell (NYSE: LYB) is one of the largest plastics, chemicals and refining companies in the world. Driven by its employees around the globe, LyondellBasell produces materials and products that are key to advancing solutions to modern challenges like enhancing food safety through lightweight and flexible packaging, protecting the purity of water supplies through stronger and more versatile pipes, improving the safety, comfort and fuel efficiency of many of the cars and trucks on the road, and ensuring the safe and effective functionality in electronics and appliances. LyondellBasell sells products into more than 100 countries and is the world's largest producer of polypropylene compounds and the largest licensor of polyolefin technologies. In 2022, LyondellBasell was named to Fortune Magazine's list of the "World's Most Admired Companies" for the fifth consecutive year.

We have the potential — and responsibility — to use this scale and reach to make a positive impact across our value chains. That's why we are working to make meaningful progress to address some of the world's most pressing challenges such as reducing plastic waste in the environment, helping to mitigate climate change and contributing to a thriving society for our employees, the communities where we operate and the people who depend on our products.

This is the role
In this role you will work on the following:
Acts as fully dedicated individual contributor to small self-organized team of 3-5 members working on solving challenges related to LyondellBasell (LYB) customer experience, as part of LYB's Customer and Commercial Excellence (CCE) effort
Provides deep functional expertise required to deliver satisfactory product solutions and prototypes while maintaining broad interest in and knowledge of other functional areas
Delivers outputs iteratively and incrementally, in the form of working protypes, in advance of eventual hand-off
Collaborates with Project Owner to develop and prioritize product backlog prior to selection of new projects; determines scope and effort required
Makes decisions, as part of self-managing team; identifies impediments and escalates to Project Owner where appropriate
These are your roles & responsibilities
Live Agile methods in the daily job, spreading Agile methods within the organization
Participates in all Agile ceremonies and uses artefacts (e.g. Product Backlog) appropriately
Works closely with Agile Project Owner to understand product backlog increments (PBIs)
Autonomously works on PBIs to develop working prototype and create a deliverable increment of 'product' every Sprint
Builds solutions to address the PBIs, adhering to standard Agile ceremonies and utilizing relevant artefacts
Takes shared ownership of the PBIs they work on and of the released prototype
Builds working prototypes with an incremental approach based on growing learnings and testing with consumers / customers
Showcases prototype to Agile leadership team and stakeholders during the Sprint Reviews
Runs new methods/practices for developing solutions, inspired by Agile methodologies (e.g., trial and error, co-creation with consumers, pilots for testing)
Coordinates with line manager to handover daily activity
This is what you bring
You bring the following:
Bachelor's degree or equivalent. Would be preferred to be a bachelor or advanced degree relevant to project scope
Strong track record of coordinating deliverables across multiple people within teams
Significant (3-5 years) of commercial experience, gained in Sales, Marketing and/or Supply Chain. Would be benefical if that experience has been acquired in the Petrochemical Industry
Background can vary significantly based on team focus, but deep expertise within singular vertical (e.g., financial planning, manufacturing, supply chain management, etc.) required
Be a strong advocate for fostering creativity, innovation, problem solving and continuous improvement within the team.
Good interpersonal skills
Business focus to ensure value adding activities are captured and implemented
This is what we hope you bring
It's great if you bring the following:
Experience or familiarity with Agile methodology
Agile certification a plus
This is who you are
Instills Trust and Exemplifies Integrity: Gaining the confidence and trust of others through honesty, integrity, and authenticity
Demonstrates Courage: Stepping up to address difficult issues, saying what needs to be said, acting with integrity, and doing what is right; willingness to step out of comfort zone if needed to address PBI outside the areas of expertise
Builds Effective Teams: Building strong-identity teams that apply their diverse skills and perspectives to achieve common goals
Ensures Accountability: Holding self and others accountable to meet commitments
Drives Results: Consistently achieving results even under tough circumstances
Collaborates: Building partnerships and working collaboratively with others to meet shared objectives within and across functions; Creating strong network within the organization and outside it (e.g., research agencies, creative agencies, product suppliers) to leverage experts' support on call
Cultivates Innovation: Creating new and better ways for the organization to be successful, using lateral thinking, and questioning the status quo; showing ability and willingness to learn fast and continually improve business proficiency and skillset as needed
Focuses on Customer: Building strong customer relationships and delivering customer-centric solutions; focusing on internal and external customers
Operates Business-minded: Showing strong business proficiency and ability to accomplish work specific to the Agile team focus
Shares Deep Expertise: Displaying strong vertical expertise that fits the Agile team scope
Communicates: Exhibiting strong communication skills to communicate effectively with leadership team, the Scrum Master, and Agile team members
Exudes Positivity: Demonstrating strong soft skills (e.g., positive and energizing attitude) to work co-located with the Agile team
This is what we offer
We offer an environment where we encourage personal and professional growth and where you will be rewarded for your performance and results. You will have the possibility to work with specialist on all fields to develop innovative solutions and to extend your national and international network. In addition, we offer you a competitive salary package. The Company's Global Remote Work Policy allows eligible employees the option to work up to two days a week from home. LyondellBasell is committed to advancing diversity, equity & inclusion (DEI) to ensure a positive experience for all employees.

Interested
Please feel free to contact Dennie Verberne at dennie.verberne @ lyondellbasell.com for more details. Would you like to apply? Just send us your motivation and resume via the application button. Only applications through this application button will be taken into consideration.

The recruitment process exists of an initial phone screening and business interviews before proceeding to a possible job offer. A background check will be part of the process.

Acquisition is not appreciated.

Solliciteer op deze functie